neocx GmbH
-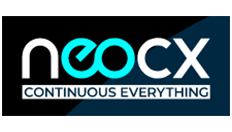 Brief description
We are the joint venture of TraceTronic and Volkswagen - thus combining enormous knowledge from the fields of vehicle production, software development and automation. This joint know-how forms the basis for our vision: the Continuous Integration-Factory (CI-Factory), which will support all VW Group brands in the integration and safeguarding of highly complex vehicle functions.
Headquarters
Stuttgarter Straße 3, 01189 Dresden, Germany
Locations
Germany: Dresden, Wolfsburg, Ingolstadt
Number of employees
We are hiring:
Fields of study: Computer science, business informatics, natural sciences, mechatronics, mechanical engineering, electrical engineering
Qualifications: Knowledge of at least one programming language
We value: Motivation and independent working style
Start as: Intern, working student, permanent employee (software developer, system engineer)
Other: We are a young company - tell us what you can do and we will discuss internally what we can offer you. Maybe we don't know yet that we need exactly you!
Entry opportunities:
Internships (compulsory and voluntary; software development and engineering; scope by arrangement)
Working students (software development and engineering; scope by arrangement)
Theses (after preliminary internship by arrangement)
Trainees (entry-level positions in software development and engineering)
Direct entry (software development and engineering)
Personnel from the following disciplines/faculties are preferred:
Electrical engineering, information and communication technology
Computer science
Mechanical engineering
Mathematics
Economics
Contact:
Mareike Diercks
Stuttgarter Strasse 3, 01189 Dresden
Tel. +49160 4312514

www.neocx.de/jobs