Woodward Aken GmbH
-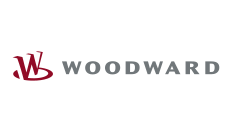 Brief Description
For 150 years and with more than 8000 employees worldwide, Woodward has set global standards for energy control and optimization solutions. Global customers in the aerospace, energy and transportation industries use our advanced technologies to increase efficiency and reduce environmental impact. At our Aken (Elbe) site, we manufacture fuel injection technology, including advanced common rail technology, for large engines used in ships, railroads and other applications.
Headquarters
Locations
Germany: Aken (Elbe), Stuttgart, Glatten, Wolfratshausen
Worldwide: ~ 30 locations in 14 countries (USA, Asia, Europe)
Number of employees
Germany: ~ 1400
Worldwide: ~ 8500
We are hiring
Fields of study: Including mechanical engineering, industrial engineering, electrical engineering and comparable fields of study
Qualifications: Good command of written and spoken English. Technical knowledge and initial practical experience in the targeted field.
We value: Integrity and respectful interaction, sense of responsibility, team spirit, initiative and customer orientation.
Entry as: Direct entry, internship, final thesis Bachelor/ Master.
Entry opportunities
Internships
Theses
Direct entry
Our offers are directed to students and graduates of the following faculties
Electrical engineering, information and communication technology
Mechanical Engineering
Economics
Contact
Nestler, Anita
ddress: Köthener Chaussee 46, 06385 Aken (Elbe)
Phone: +49 34909 880 243