SCHUBERTH GmbH
-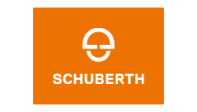 Short description
As a technological pacemaker and trendsetter in our field, we are one of the high-tech development and production companies. We are innovative and set standards, also for the future. We operate worldwide and are on a successful growth course. We produce helmets for industrial safety, police, military, fire brigade, Formula 1 and motorbike. Renowned Formula 1 drivers trust in our helmets, as do many life-savers and protectors from the professional sector.
Headquarter
Locations
Number of employees

We are hiring

Fields of expertise: Development, administration, sales, purchasing
Qualifications: completed studies (Bachelor, Master or comparable)
We value: Reliability, independent working style, curiosity, joy of discovery
Start as: Intern/Master's student/Working student (m/f/d)
Other: Become part of our SCHUBERTH team.
Entry opportunities

Internships

Working student

Theses

Direct entry
Our offers are aimed at students and graduates of the following faculties
Mechanical Engineering
Process and Systems Engineering
Economics
Contact
Straube Josephine
Address: Stegelitzer Str. 12, 39126 Magdeburg
Phone: +49 3918106122
Website for applications/job offers
https://schuberth.jobs.personio.de/