Baker Hughes Company
-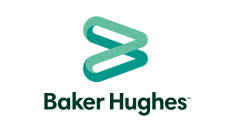 Short description
We are the leading energy technology company. We develop, manufacture and service transformative technologies that advance the energy sector.
The Oilfield Services and Oilfield Equipment segments provide products and services for onshore and offshore operations throughout the lifecycle of a well.
Digital Solutions combines advanced hardware technologies with enterprise-class software products and analytics to connect industrial assets.
The Turbomachinery & Process Solutions segment provides equipment and related services for mechanical drives in the power industry, as well as
Flow and process control for industrial segments.
Headquarter
Locations
Germany: Wunstorf, Ahrensburg, Hürth, Stutensee, Frankfurt and worldwide locations
Number of employees
Germany: approx. 2,000
Worldwide: approx. 55,000
We are hiring
Fields: Mechanical engineering, electrical engineering, computer science, mechatronic systems, systems engineering, geosciences
Entry as: Bachelor, Master, PhD
Entry opportunities
internships
working student
theses
Our offers are aimed at students and graduates of the following faculties
Electrical Engineering, Information and Communication Technology
Computer Science
Mechanical Engineering
Contact
Celine Kempe
Address: Baker Hughes Street 1
Phone: +49 51412030
Website for applications/job offers