Finanz Informatik GmbH & Co. KG
-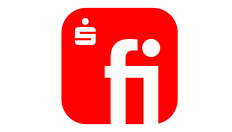 Short description
Finanz Informatik, with locations in Frankfurt, Hanover and Münster, is the IT service provider and digitalisation partner of the Sparkassen-Finanzgruppe and is significantly driving the banking of tomorrow. Every second person in Germany comes into contact with us every day - and doesn't even notice. As the central IT service provider and digitisation partner of the Sparkassen-Finanzgruppe, we enable digital banking for around 50 million customers. That means we look after over 112 million bank accounts. More than 152 billion technical transactions are processed annually via our computers and systems. This makes our own operated data centre with over 44,500 servers one of the largest distributed banking data centres in the world. Our successfully developed savings bank app is the most successful banking app in Germany with over 26 million downloads. We also deal with cyber security, big data and data analytics - among many other exciting topics.
We continuously offer internships, student traineeships and final theses at all three locations. In addition, trainee programmes start on 01.04. and 01.10. of each year, which enable an exciting direct entry.
Whether you are interested in computer science, economics, natural sciences or another exciting field - we look forward to getting to know you!
Have you become curious? Then contact us or visit https://karriere.f-i.de/jobs and learn more about us.
Make it happen. With Finanz Informatik.
Headquarter
Locations
Germany:

Hanover, Frankfurt, Münster
Number of employees

Branches of industry
Banks / Finance / Insurance

Services / Transport

IT / Telecommunications

Other sectors
We are hiring

Fields of study: Computer engineering, mathematics, business administration, economics, chemistry, physics, business informatics, industrial engineering, business sciences.

Qualifications: Student, University graduate

We attach importance to: We look forward to exciting profiles who enjoy working in a team, have strong communication skills and analytical thinking.

Entry as: Trainee, working student, intern, graduates, young professional.
Entry opportunities

Internships

Working student

Theses

Trainee

Direct entry
Contact
Schroeder, Julia
Address: Laatzener Straße 5, 30539 Hanover
Website for applications/job offers