Leadec
-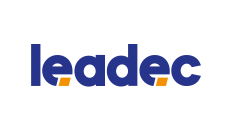 Brief description
Leadec is the leading global service specialist along the entire life cycle of the factory and its associated infrastructure. For 60 years, we have been accompanying our customers from the manufacturing industry along the entire life cycle of their factory: from planning, installation and automation to the operation of the factories and the buildings. We operate in more than 300 locations around the world - often directly in customers' factories and facilities.
Headquarters
Locations
worldwide: 300 (DEU, POL, HUN, FRA, GBR, CZE, AUT, SVK, USA, CHN, BRA, MEX, IND)
Number of employees
Germany: 8,000
Worldwide: 22,000
We are hiring for:
Fields of specialisation: Industrial Services, Electrical / Automation, IT, Mechanical Engineering, Production / Manufacturing, Business / Administration, Engineering / Technology.
Qualifications: Academics, technicians / master craftsmen, programmers, industrial cleaners, business people, IT specialists and many more.
We value: Cohesion, team spirit, flexibility, service orientation, entrepreneurial thinking and acting.
Start as: Whether you are a pupil, a student or a long-term professional - we offer you career opportunities and tasks that suit you.
Entry opportunities
Internships
Working students
Direct entry
Our offers are aimed at students and graduates of the following faculties
Electrical Engineering, Information and Communication Technology
Computer Science
Mechanical Engineering
Process and Systems Engineering
Economics
Contact / Contact person for the application
Leadec Recruiting Team
https://germany.leadec-services.com/de/jobs-karriere
YouTube