Nestor Bildungsinstitut GmbH
-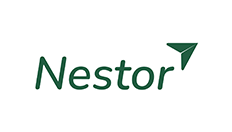 Short description
Success through experience
For more than 40 years (until 1995 IFBE GmbH) people have chosen to shape their vocational training path together with us and thus secure their future opportunities. As a strong and reliable partner, we are represented by our branches throughout Germany and support over 8000 participants every day on their path to personal success. Our expertise covers all steps relevant to the educational process - from career entry support during school years to vocational (re)orientation and certified further and advanced training to state-recognised vocational qualifications, we accompany you on your path to the future. Shape your career now - with us at your side.
Education at eye level
The basis for our success is a corporate culture that stands for values such as openness, tolerance, diversity and transparency. This can only succeed insofar as all those involved in the education process treat each other with mutual respect. This includes that our dedicated educational staff already discusses your current life situation together with you in the first counselling interview and develops a detailed plan of your personal potential. Our experienced and practice-oriented staff will support you in realising your goals, through structured lessons in small groups, intensive individual coaching and regular feedback regarding your learning and performance progress.
Cooperation through networking
A decisive part in the implementation of this is the closely networked cooperation with our diverse cooperation partners. Our staff are very familiar with the local labour market conditions and can put you in touch with regional and national companies. We help you to introduce yourself to potential employers and thus give you the opportunity to convince them of your suitability. We also maintain close contact with the staff of public authorities and offices. We are familiar with the usual procedures and official channels and thus contribute to smooth communication. We will gladly accompany you to appointments and support you in crisis and conflict situations. If necessary, we will also contact further counselling centres and support you in the process of
Learning from the professionals
Headquarter
Locations
Germany: Magdeburg, Haldensleben, Wolmirstedt, Burg, Genthin, Schönebeck
Number of employees

Germany: just under 2,050 self-employed client consultants, a good 2,100 employees in the MLP Group
Branches of industry
Education, consulting and coaching, language courses

Services / Transport

Social services / education
We are hiring

Fields of study: Coaching/Training
Qualifications: at least psychological counsellor/health practitioner
We attach importance to: Empathy and working at eye level/appreciative interaction with the client as well as with our staff/working with heart and head/creativity and independent problem solving.
Entry as: Coach/Trainer
Entry opportunities

internships (Office, coach/trainer, trainer, student tutor)

working student

direct entry (Branch management, location: Burg )
Our offers are aimed at students and graduates of the following faculties
Electrical Engineering, Information and Communication Technology
Human Sciences
Mechanical Engineering
Mathematics
Medicine
Natural Sciences
Process and systems engineering
Economics
Contact
Christin Prengel
Adress: Hegelstrasse 39, 39104 Magdeburg
Phone: +49 152 54 160 868