PDI Process Digital Insights GmbH
-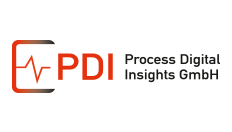 Short description
PDI specialises in the development of high-tech measurement systems for monitoring and optimising processes for various branches of industry.
Among others for:
- the power generation industry
- wind power plants - PBR (Physically Based Scanners)
- the cement and metal smelting industries
we develop measurement and process control systems. Our systems are patented and have earned an excellent reputation. Our innovative electrostatic, microwave and IR technology surpasses the usual limits of measurement technology, especially through accuracy, durability and low maintenance.
Locations
Our offers are aimed at students and graduates of the following faculties
Electrical Engineering, Information and Communication Technology
Mechanical Engineering
Process and Systems Engineering
Contact
https://www.process-di.de/karriere