RAYDIAX GmbH
-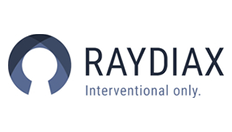 Short description
RAYDIAX GmbH is a young medical technology company that was founded as a spin-off of the STIMULATE research campus in Magdeburg. Together with our clinical partners, we are working to revolutionise image-guided cancer therapy and thus create a positive impact for patients worldwide. In order to bring our product to the global market, we are always looking for support in the areas of development, product approval, business administration and marketing, among others.
Headquarter
Locations
Number of employees

Branches of industry
Engineers / Planning offices

Medicine / Pharmaceuticals / Health
We are hiring

Fields of study: Electrical engineering, mechanical engineering, medical technology, business administration, computer science, physics

We attach importance to: Clinical interest, Technical excellence, Evidence and curiosity.

Entry as: Product developer, Electronics engineer, Embedded system engineer, Software developer.
Entry opportunities

Internships

(internships in the field of engineering and business administration. Unsolicited application!)

Working student

(Working studentships in engineering and business administration. Unsolicited application)

Theses (Theses e.g. in engineering and business administration. Unsolicited application)
Contact
Fritsch, Benjamin
Address: Otto-Hahn-Strasse 2, 39106 Magdeburg
Phone: +49 391 67 51482
Website for applications/job offers