APL Automobil-Prüftechnik Landau GmbH
-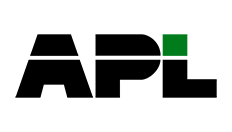 Short description
APL - passion becomes drive! For more than 3 decades, APL GmbH, based in Landau, has been developing the drive systems of tomorrow together with customers from the automotive, aviation and mineral oil industries. Of the 1,700 highly qualified and motivated employees of the APL Group, approx. 1,200 work at APL GmbH and use the most modern test benches and development tools every day.
Headquarters
Locations
Germany: Bietigheim-Bissingen, Fellbach, Wolfsburg, Landau
Number of employees
We are hiring
Fields of study: Automotive engineering, electrical engineering, process engineering, mechatronics, mechanical engineering, computer science, mathematics, chemistry, physics or comparable.
Qualifications: Basic knowledge of vehicle drives (internal combustion engine drives or electrified drives), high level of project identification and commitment as well as a strong service orientation, good knowledge of German and English.
We value: Independent and structured work in combination with the ability to work in a team, motivation and flexibility
Entry as: Direct entry, internship, Bachelor's/Master's thesis, study project.
Entry opportunities
Internships
Working students
Theses
Direct entry
Our offers are directed at students and graduates of the following faculties
Electrical Engineering, Information and Communication Technology
Computer Science
Mechanical Engineering
Mathematics
Natural Sciences
Process and Systems Engineering
Contact
Martina Gebhart
Address: Am Hölzel 11, 76829 Landau
Phone: +49 6341 9912168

www.apl-landau.de/karriere