Avacon Netz GmbH
-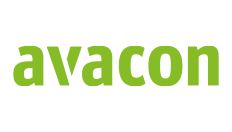 Short description
As one of the largest regional energy supply companies in Germany, the Avacon group of companies brings energy exactly where millions of people need it. Fast, reliable, efficient and environmentally friendly. We are a partner for regional energy solutions in the areas of electricity, gas, water, heating, cooling, mobility and lighting. We connect people in our grid area with energy via our intelligent energy grids.
Headquarter
Locations
Germany: primarily Helmstedt, Salzgitter, Hanover, Sarstedt
Number of employees

We are hiring

Fields of study: Electrical engineering, engineering sciences, business administration, controlling, business informatics, industrial engineering.
Qualifications: Bachelor and Master
We value: We are looking for creative explorers, passionate designers, customer savvy and genuine team players who are keen to join us on the path to the energy supply of the future.
Start as: Internship, student trainee, thesis, trainee, direct entry.
Entry opportunities

Working students
Theses
Trainee
Direct entry
Our offers are aimed at students and graduates of the following faculties
Electrical Engineering, Information and Communication Technology
Computer Science
Economics
Contact
Tim Schimmelpfennig
Schillerstraße 3, 38350 Helmstedt
Phone: +49 5351-123-34751