K+S Gruppe
-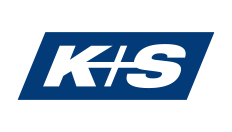 Short description
We make an important contribution to society: we help farmers to secure the world's food supply. We keep numerous industries running with our products. We enrich the daily lives of consumers and ensure safety in winter. With around 11,000 employees, production facilities on two continents and a global distribution network, we are a reliable partner. We fulfil this task with a long-term perspective. We act sustainably and take care of our employees. For generations and for generations.
Headquarter
Locations
Germany: 10

Worldwide: 50
Number of employees

Germany: 10,000

Worldwide: 11,000
Branches of industry
We are hiring

Fields of study: We are looking for students from the following disciplines: Business administration, chemical engineering, electrical engineering, computer science, mechanical engineering, process engineering, business informatics, industrial engineering.

Qualifications: German language skills and initial experience are an advantage.

We attach importance to: Are you inquisitive and network-oriented, do you show courage and curiosity? Then you have the most important qualities to make a career with us

Entry as: We offer a variety of different entry-level opportunities. We will be happy to advise you on this at our stand.

Other: We look forward to your visit.
Entry opportunities

Internships

Working student

Theses

Trainee

Direct entry
Our offers are aimed at students and graduates of the following faculties
Electrical Engineering, Information and Communication Technology
Computer Science
Mechanical Engineering
Natural Sciences
Process and Systems Engineering
Economics
Contact
Kesete, Lisa, HR, Marketing Officer
Address: Bertha-von-Suttner-Strasse 7, 34131 Kassel, Germany
Phone: +49 561 9301 3361
Website for applications/job offers